when freedom is taken away from you, death beckons
I just love dead birds, dont you?
Anyways, i just went through
Fashion Week in London
, and oh my gosh.
I saw a pair of shoes that were downright useless & hideous!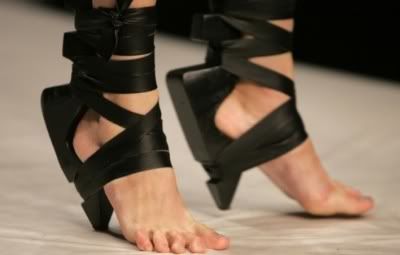 Aminaka Wilmont
There's only the heels and the straps and the back of the shoes.
No soles = No soul
Absolute hideous-ness.
I cannot imagine anyone buying them and wearing them out, i simply cannot.
This is such a deal breaker when it comes to buying shoes.
But perhaps, this is just some 'fashion show only' stint.
And to anyone who's feeling gloomy, dont.
Cos'
Tyra Banks
just made my day! XD
Yes, that America's Next Top model host.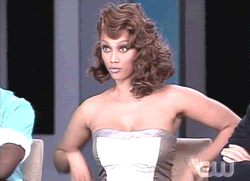 Isnt she just awesome?
xoxo